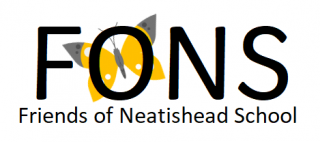 Welcome to FONS (Friends of Neatishead School)
We are a team of parents and guardians who volunteer to do some amazing work for the school. Our aim is to do as much fundraising as we can which allows us to fund school trips, books, equipment, learning aids and so much more. This is to help offer so many more opportunities for all our children at Neatishead Primary.
Over the years we have held discos, fairs and BBQ's, to name a few. But this coming year is hoping to be bigger and better. Many more events for both the children, the staff and their families.
We are always looking to expand the team who can help us in any way. If you would like to be part of the organising team, please feel free to speak to Mrs Clarke in the school office or drop us an email at friendsofneatisheadschool@gmail.com where your input will always be warmly welcomed. Also, if you are happy to support us, there are plenty of ways you can, with no strings attached.
Keep an eye out for our coming events on here and on our Facebook Page. https://www.facebook.com/groups/1308616590025492/