Dear all the fantastically talented pupils at Neatishead, Salhouse and Fleggburgh,
First I must apologise for not writing to you for a while. The prime minister, Mr Johnson, has been keeping me very busy, giving me lots of jobs to do!
How are you all? It is half term this week so I do hope you are taking a rest from your home schooling routines. We have had some brilliant photographs and video clips of you hard at work. Science and PE look like favourite activities.
Science and Design Technology challenge alert!
How many uses can you come up with for using aluminum baking foil? I advised my daughter's boyfriend to wrap his foot in some the other day! Can you guess why?
and why not have a PE challenge too…
Throw a ball in the air, lie down and get up in time to catch it!
I have been playing a lot of table tennis in the garden. We have a very wonky table tennis table which we have had for twenty years or more. You can never quite be sure which way the ball will bounce. I have played my son and it is about 200 games to him and 2 to me at the moment but I am getting better. Trouble is, he is too! What core value am I showing?
I continue to be a star at scrabble (even though I say it myself). But there has been some cheating to contend with from family members like hiding the letter 'Q' the other day. What core value are they not showing?
I have been keeping in touch with all the teachers and staff on Zoom or similar. I will be seeing some of them at school this week although we will be social distancing to keep everyone safe. They always talk about you all and are clearly missing you.
I keep promising myself that next time I contact you I will do so in a video. I must organise myself. You will see how wild and weird my hair has become. I would even let one of you cut it if you were allowed to ….. or thinking about it, maybe not!
Continue to keep yourselves safe, healthy and happy.
Mrs Church
Classes
Click on the classes to find out about home learning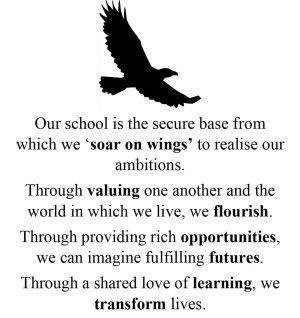 Contacts
Contact Helen Clarke in the school office on 01692 630241 or office@neatishead.norfolk.sch.uk for any information or queries.
Executive Headteacher: Julie Church
Head of School: Laura Davies
Neatishead CofE Primary School
School Road, Neatishead NR12 8XN
Latest News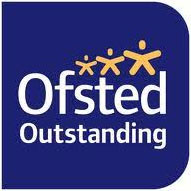 Leaders' strong determination provides the highest quality of education and care for all the pupils. Exceptional leadership of this small school has created a cohesive staff team. Consequently, teaching is outstanding.
Pupils engage fully in school life. Staff have high expectations that encourage pupils to think for themselves and reflect deeply about their learning.
Leaders have developed a rich and exciting curriculum that inspires pupils. It is expertly designed to promote pupils' love of learning so that they achieve exceptionally well across the curriculum.
Phonics scheme used are Letters and Sounds and Jolly Phonics as well as a wide range of reading schemes.
Prospectus currently being updated.
Click here to view our School Meals Menu.
Click here to link to our Partnership School Salhouse Primary.